Hire a Shepherds Bush Man With a Van W12 Today and Make Your Move W11 Hassle Free!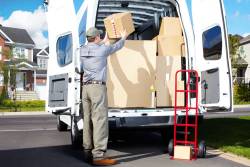 Thinking of making that home move a one man job? Think a bit more. Moving home can be an exhausting old affair if you are looking to do it on a shoestring budget. Packing, lifting, shifting, driving, unloading, it would certainly be a lot less stress to enlist some expert help, but that might not be within budget. If you are a potential Shepherds Bush mover have you ever thought about utilising Shepherds Bush Removals's man and van service? It could be that helpful and cost-effective solution you were looking for. All it takes is a call to 020 3743 9582 today to see how we could lighten the load on your shoulders.
Here's how it works. We believe many hands make light work, and by hiring a W12 man with a van you are sharing that moving burden. The hassle of obtaining quotes for commercial van hire has gone as our van has arrived at your front door at the time you agreed when you called 020 3743 9582. Our removals experts helps you carefully move your prized possessions into one of our regularly serviced and comprehensively insured vehicles which we ensure is of ample size for your move before it turns up. If you are relocating office to a neighbouring borough or moving home to the other side of the country, our man takes you there, and then shares the unpacking load on the other side. You lift heavy items together, and work as a team to get the job done, so no worry of putting your back out trying to get that armchair through the front door! What was looking like an all day job on your own was considerably less hassle with the help of our removals expert and his van. His friendly and helpful service has no doubt been much appreciated.
Best of all it came within budget. The cost of a Shepherds Bush Removals W11 man with a van service is comparable to that of hiring a commercial van. If you need another helping hand just let us know and we can send an extra man along to ease those heavy listing duties still further. By booking our Shepherds Bush man with a van service you cut down the hassle at every step of the way. No van to pick up, it comes to you. No insurance to buy, our vans and drivers are all comprehensively covered. The amount of lifting and shifting you have to do is halved, and the time it all takes is dramatically reduced. It all makes perfect sense doesn't it?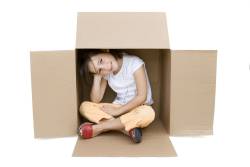 It is not difficult to see why our man with a van hire is so popular. If you are looking to carry out a W12 storage move or a small W11 office relocation why not give us a call today on 020 3743 9582. We offer a cost-effective and efficient solution to most small to medium sized moves of any sort, whether it is simply taking a few boxes to a storage depot to de-clutter your flat or moving your entire life to your new home. Our removals experts are adept at the art of moving, loading and unloading – they do it on a daily basis.
Our customer service team will guide you through the service, asking a number of questions to work out exactly what size van you need and when. They will then provide you with a free, no obligation quote for the whole job – no per hour rates here meaning you do not need to worry about how long it is all going to take. Share the load and book our Man and Van today – call 020 3743 9582 now.