De-stress your big W11 move – let Shepherds Bush Removals W12 take care of it!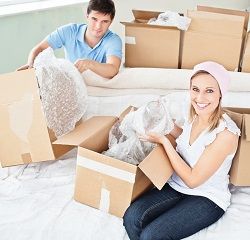 If you are looking for a professional, local company to handle your every removals need then you have come to the right place. Shepherds Bush Removals is a service-led home removal and office relocation specialist operating predominantly in the W12 and W11 districts of London. Removals can be complicated and stressful, and we should know, we do them every day! If you are filled with dread at the task ahead, why not call us on 020 3743 9582, we are here to help. There are many office and home removal companies with various 'plus points' for using their service – they may be quick, they may have great customer service, they may even offer a no breakages promise. But we here at Shepherds Bush Removals don't base our business on one promise, we base it on them all. By allowing us to handle your removal, not only will it be carried out quickly and efficiently, but it will be done with you, the customer in mind and there will be no breakages. That isn't a promise, it's a fact.
Our goal is clear from the outset: to provide you with the perfect office or home removal. One that you will remember for all the right reasons rather than wanting to forget for all the wrong ones. Why strive for mediocrity? We certainly don't, and we do not expect you to settle for it either. Aiming for perfection isn't easy, especially in the removals business, but we certainly give it our best shot. Because while every removal is different, the fundamentals are always the same. Here is how we plan for each and every 'perfect' removal.
Assess the customer's needs
This should be the key factor in any service-led businesses plan, let alone that of a removal company. We want to know what you want and what you expect first and foremost, so that we can make plans accordingly and provide every part of our removals service that is required. Whether it is a W12 home relocation to the other side of the country, a W11 office move to northern Europe, or a Shepherds Bush move we want to know. If you want to pack yourself or let us handle that, we will ask. When you take the decision to call 020 3743 9582 for a quote, we will make sure that no stone is uncovered, painting a full picture of your Shepherds Bush removal needs and breaking it down into appropriate parts.
Provide the right service
There is no upselling here; we are honest and sympathetic of your needs. If you want to handle your W11 home move yourself that is fine – you may only need to hire a commercial van. If you and your family want to get stuck in but need a bit of help with the coordination and lifting then a W12 Man and Van service may be of use to you. You may be short on packing equipment, in which case we can provide boxes (specially designed to fit snugly into our removal vans), packing tape, bubble wrap, labels and anything else we think you might need. If you don't want to pack then we can offer a full packing service. If you need storage solutions in the short or long term we can offer advice. Whatever you need, we can supply it.
Care at every corner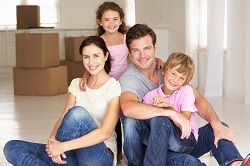 A lot can go wrong in a home relocation or office removal. Poor packing, combined with substandard van loading and careless driving can result in the unpacking of a big mess. We know this, we hear of other removal companies getting it wrong every day. These are the horror stories that other removal companies encounter.
We will always double wrap anything even remotely fragile. We clearly label all boxes with room and 'category', i.e. heavy, fragile, light etc. This ensures that when it comes to van loading time we are clear as to what should go where, and on the other side when unloading we know exactly where you want it. Nothing heavy on top of those fragile boxes. No furniture left to move around in the back of the van. No surfaces left uncovered that could be easily scratched. Every corner covered, with care. Our fleet of vans is maintained to a high standard and regularly serviced. Our insurance package is comprehensive and our staff are expertly trained. All the things you should want to hear to give you peace of mind.
Take enough men for the job
It is a classic story. Two removal men trying something too heavy for them and dropping it. One man sent to clear a house and not being able to carry half of the items out of the door. Not on our watch. If your move is a big one it is likely one of our customer service team will come out to visit you at your home of office to assess your needs. If it's not a full house or office move then we will ask for a rough inventory so that we can send the correct amount of removal specialists to give you peace of mind.
If a job is worth doing, it's worth doing well
That is it in a nutshell. We care for your belongings as much as you do, and we value your business as much as you do our service. We make sure you are happy at every step of the process: packing, loading, unloading etc. Your satisfaction is our guarantee.
From full blown house moves to van rentals for storage trips, we have the perfect tailor-made service for you. Book that perfect home relocation Shepherds Bush, call this W11 removal company today on 020 3743 9582 for a free, no obligation quote.